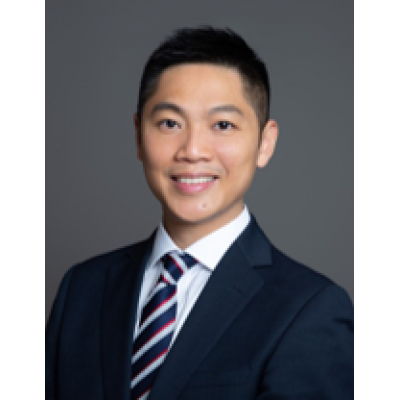 Clement Chan

Clement has over 15 years of solid experience in business development, project management and training consultancy, specializing in sales management and experiential training. He has worked with clients in many regions, such as Hong Kong, China and Macau.
Having gained extensive experience in management consulting business, Clement developed himself as a professional consultant to serve clients in the region. He has designed and conducted different programmes for sales and service management. Through consultancy projects, Clement helped his clients to improve sales turnovers by comprehensive sales planning, sales coaching and customer relationships management.
His clients include Sun Hung Kai Properties, Nan Fung Property Management, Nanyang Commercial Bank, Bank of Communications, Hong Yip Service Company, Gleneagles Hong Kong, Alcon Hong Kong, Swire Resources, Wearnes Motors (HK) (Volvo), Sa Sa International Holdings, Tse Sui Luen Jewellery (International), L'Occitane (Far East), Pola Cosmetics, Armani Beauty, Magazzin Group, Tajimaya, Nha Trang Catering Service, HK Science Technology Parks Corporation, HK Business Aviation Centre, CLP Power, Macau Utility, Fire Services Department, Social Welfare Department, The Lands Department, Business Aviation Asia, Oriental Watch, Liuligongfang HK, etc.
Clement also specializes in integrating experiential activities into his training programmes. His vivid and energetic training style is well-liked by his participants and highly effective in helping them internalize the learnings. He has delivered many successful outdoor and indoor experiential training sessions to different levels of staff from Langham Hospitality Group, Victoria Harbour Restaurant Group, Pacific Coffee, L'Oréal Group (Kiehl's, Giorgio Armani Beauty, Biotherm), HOYA Lens, Frieslandcampina, Apple Storage, K.Wah Real Estates, China Construction Bank (Asia), MSIG Insurance (Hong Kong), Autotoll Ltd., Equinix HK Ltd., Van Cleef & Arpels, SOGO(Shanghai), ZTAMPZ (Shanghai), etc.
Prior to being a Consultant, Clement was a seasoned sales professional. With rich knowledge of the business development, he has proven track records in implementing customer-driven and sales-driven projects for his clients. The solid experience gained in sales and project management is one of Clement's outstanding strengths.
Clement also conducts in-house and public seminars. One example is the Commitment Day for staff of Swire Resources Ltd. in Hong Kong, Guangzhou, Shanghai and Beijing.
Clement possesses various professional qualifications: Registered Corporate Coach, Worldwide Association of Business Coaches (WABC), Master NLP Practitioner and NLP Practitioner (Business), Certified Professional EQ Analyst, Certified DISC Trainer