Endorsement
We are happy to be able to collaborate with Tiptop, Clement facilitated the course seamlessly. It was a full day workshop and we did not find a dull moment in the session. Clement was 100% focused to make the learning journey for our teams absolutely fun filled and interesting. Our employees who participated in the session were full of energy and enjoyed learning new "leadership skills and tools" to be more effective in their processes in their current role.

We are delighted that our teamwork and collaboration with Tiptop added value to our employees learning journey, thanks Tiptop again for partnering so well with us.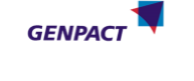 I would like to express my sincere thanks for all of your staff to provide a quality Mystery Shopper Programme for our company. Beatrice and her teammates are so professional and provide valuable recommendations on audit form design, analysis report, and logistics arrangement. We feel very comfortable working with you all and appreciate your devotion to our project.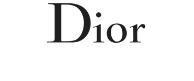 講者陳嘉聯先生十分用心教授,並以十分正面的方式鼓勵學員投入及參與模擬練習及討論。他亦設計實用的語句及用語以配合本熱線服務在處理困難顧客的電話應對技巧,講解生動及切題,有充足的事前準備,表達及解說生動、具體及有效。學員對陳先生的教授均有很好的評價。

此外,多謝陳先生及天高團隊能因應學員的需要而額外提供普通話錄音及粵普對照的資料,並於課堂前安排面談以了解本熱線服務的特色及學員的需要,從而設計配合本服務的課程內容。天高提供了優質的顧客服務。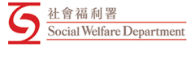 Our Company's culture of service excellence has been enhanced considerably by the training and motivation provided by Tiptop Consultants Ltd. Tiptop's dynamic and energetic team has consistently delivered creative and effective training that has inspired staff to attain higher performance goals and improved co-operation.