客戶讚譽
We received plenty of positive comments from the team and all those activities throughout the workshop were "to- the- point". A very good experience for me as well.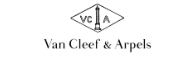 It is important for us to operate as a team to ensure that we deliver together the best possible service to our clients. It was great to see that on a free Saturday so many of us took part in a perfectly organised team building event. The positive spirit and engagement but also the big laughs were a wonderful demonstration of good teamwork while by executing the 'missions' we also learned that we can even do better if we communicate more and have an open mind set. The 'final', building the bridge all together was for me the highlight of the event.
I must take this opportunity to thank Tiptop Consultant for delivering the 2-day training to us. Without doubt, Johnny has done a great job and I am sure it was one of the best training we have ever had! He is very professional and competent as a trainer. He had a very good manipulation on the learning atmosphere, and integrated our SEB features into the examples. Our participants were all very satisfied with the training.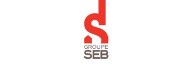 Customer Focused is one of our missions as being a global leader in the sporting goods industry. We strive to improve our products and services, which excel our consumer expectations and provide them with the highest value. We appreciated Tiptop as our business partner in supporting us to execute mystery shopper assessment for the "Star Service Program" and providing their professional solutions which align with our service standard.